Neil Dixon was born in Fitzgerald, Ga. and raised in Albany, Georgia. He began his musical career in the early 1970's. Having been influenced by songwriters like John Prine and Steve Goodman, he began writing music and performing his songs throughout the Southeast.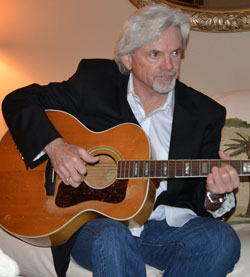 Neil recorded his first album entitled "Life's A Beach" with the Muscle Shoals Rhythm Section and the title song was used for the opening of the Beaches Parade in 1986. His second album entitled "Fat & Juicy" was recorded in Jacksonville and songs from this album have been played in clubs throughout the country.
Neil has been in a number of bands throughout the years including:
• Neil Dixon & The Roadwork Band
• Bit's & Pieces
• Neil Dixon & The Sport Woody Band
• Cruel Shoes
Neil has always been a favorite performer in the Jacksonville, Florida area having performed in some of the best venues in town. He has hosted numerous "Open Mic" nights and "Talent" nights which has built him a strong following with musicians and fans alike. If you would like to contact Neil to book a private engagement, please feel free to send him an email or contact him using the contact page.